JOIN THE MOBIUS STREET TEAM!
Do you or anyone you know want to join Mobius's Street Team?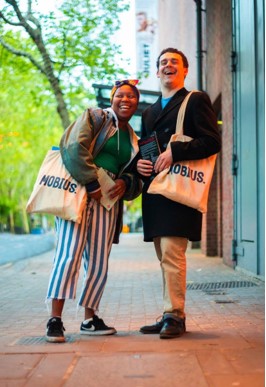 Support the arts by distributing flyers / posters for all sorts of theatre and arts events across London.
Don't hesitate to get in touch with our Distribution Coordinator diane@mobiusindustries.com to be added to the Mobius Street Team mailing list offering all our many different flyering shifts.
This work is fun and sociable and based around your availability, and all paid at least the London Living Wage!